Tags: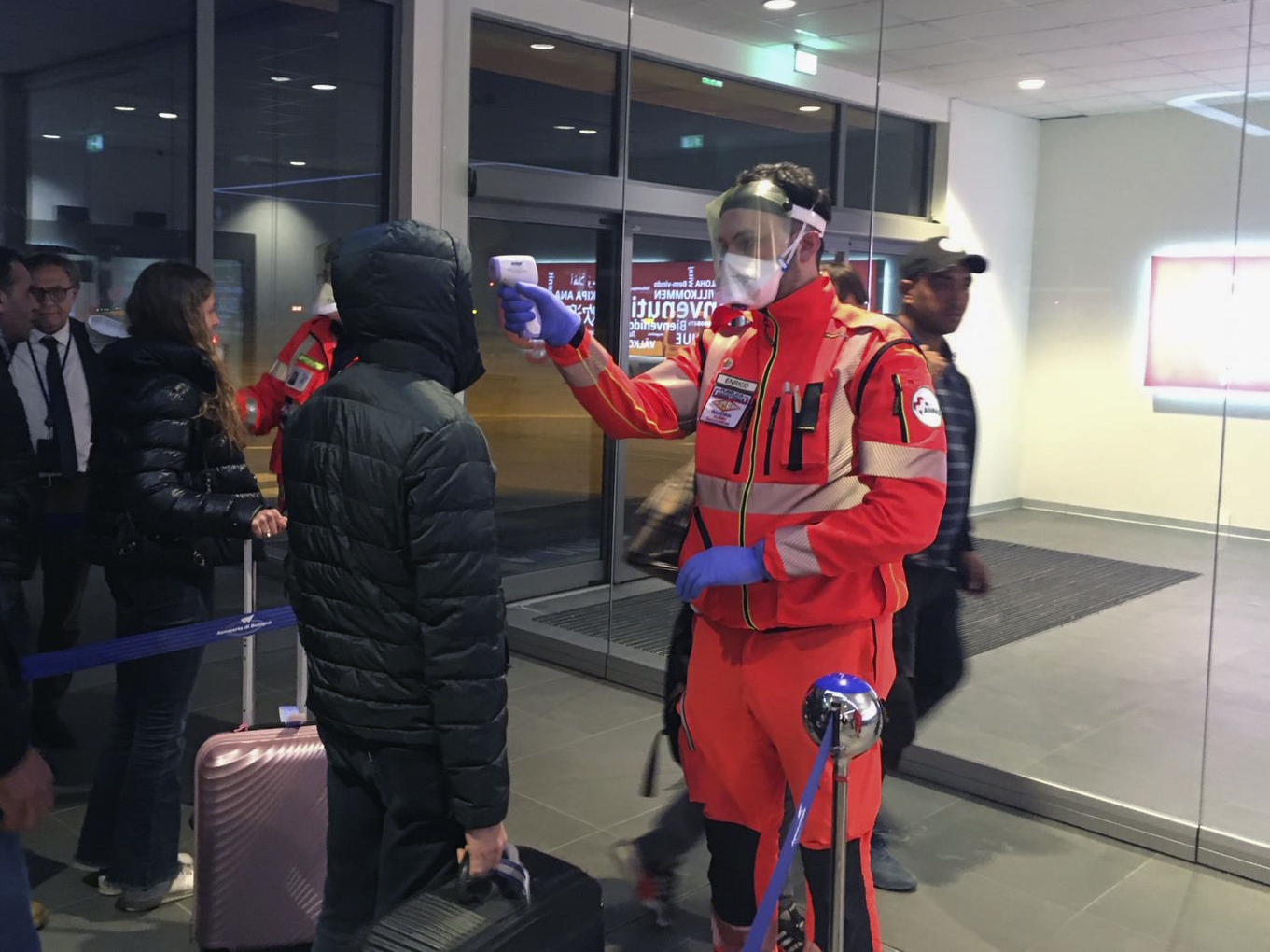 Civil Protection volunteers carrying out health checks at Italy's Guglielmo Marconi Airport / Dipartimento Protezione Civile from Italia
Italy, country of my eldest daughter's birth and home to some of my dearest friends, has borne the brunt of Covid-19 tragedies thus far.
As I write this, 812 people have died in the past 24 hours pushing the death toll to 11 591.
There will be much speculation in the years ahead as to why the virus's impact has been so devastating in that country, but put that aside for now.
What matters is that in February, when the numbers started ramping up, Italy turned to the European Union for help via the EU Emergency Response Coordination Centre. 
Italy's permanent representative to the EU, Maurizio Massari, asked for supplies of medical equipment, and the European Commission in turn forwarded the appeal to the member states,
Two weeks later around 14 March, Italy was in full lockdown. Academic institutions had sent their students home, restaurants were shuttered, public transport had stopped, and only grocery stores and pharmacies opened for business. The death toll stood at 1 441, medical staff were already buckling under the strain. 
The EU member countries sent...
...nothing!
Meanwhile, on 10 March, Italy's Foreign Minister Luigi di Maio had a 30 minute phone call with his counterpart in Beijing, China, Wang Yi, asking for help.
Beijing promised to donate 100 000 masks, 20 000 protective suits, and 50 000 swabs. Di Maio also agreed to purchase 1 000 ventilators from the surplus China had produced for itself.
Two days later, 12 March, the first plane from China landed in Rome carrying 9 medical experts and 31 tons of medical supplies.
A week later, 22 March, 7 Russian Il-76 military transport aircraft landed in Italy's Pratica di Mare airbase outside Rome. Kamaz military trucks rolled off the aircraft and were swiftly deployed around the country carrying medics and infectious disease specialists from Russia, as well as equipment for diagnostics and disinfection.
The deployment was ordered by Russian president Vladimir Putin after a phone call with Italian Prime Minister Giuseppe Conte the previous day.
Yes, you read that correctly. Russia authorized a total of 9 military transports fully equipped with supplies and personnel and dispatched those to Italy within 24 hours.
Little global attention has been paid to this behind the scenes drama.
The Financial Times, keeping up with its usual hagiography of things Europe, has been singing the praises of Germany's Angela Merkel saying "The cool-headed chancellor is the leader Europe needs amid the worst peacetime crisis".
But Merkel has closed her country's borders to the rest of the EU and the world.
So when Italy emerges from this disaster, as we all will, they will not remember Merkel's stirring television address calling this the greatest challenge since World War II.
They will, however, remember those who answered their cry for help in their most desperate hour.