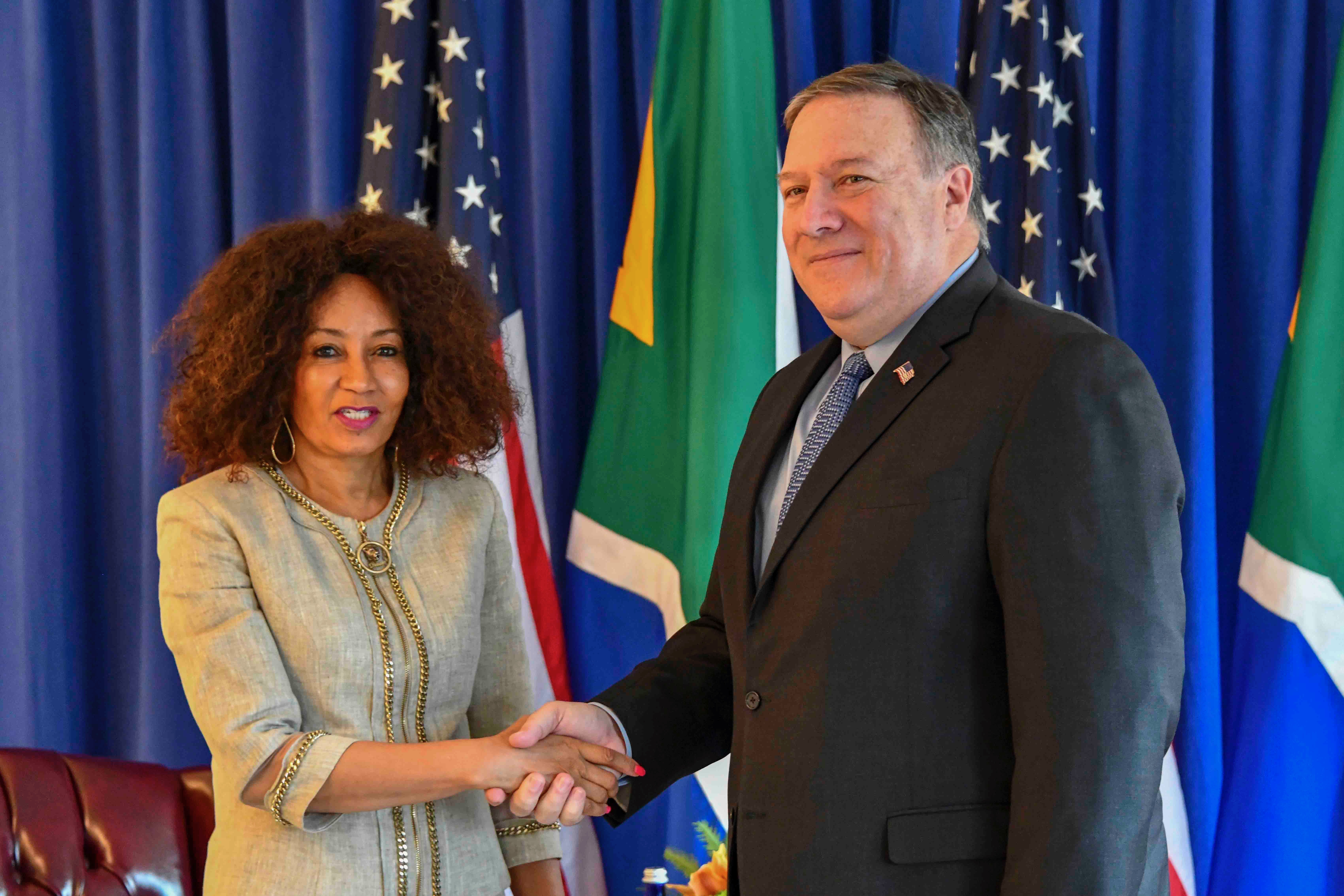 Lindiwe Sisulu, then South African Foreign Minister, meeting US Secretary of State Mike Pompeo on the margins of the United Nations General Assembly, in New York City, 2018
Many people have noticed that the Ramaphosa government has quite efficiently been rolling out water supplies to communities following the declaration of the Covid-19 State of Disaster.
Not only water supplies; provisions for emergency housing in the form of tents or other makeshift shelters as well as increased shelters for potential victims of domestic violence has also swiftly been deployed.
So many of us have been asking, if government was capable of doing this all along, why was this not done earlier?
The short answer is that government did not have the power to do so until now.
Consider that housing, sanitation, water, electricity are the purview of provincial and/or local authorities. Allocations to these are made at a national level but implementation is not part of the national government's responsibility.
What has changed is that declaring a national State of Disaster empowers the national executive to have primary responsibility for measures needed to deal with that disaster. 
So Minister of Human Settlements, Water and Sanitation, Lindiwe Sisulu can directly provide rural areas and informal settlements with water tanks and standpipes. Ditto for water tanks and sanitizers in public spaces including taxi ranks, train and bus stations.
But here is the game-changer. Now that the masses know that this government is capable of delivery, the old excuses of "blame apartheid" or "there is not enough money" won't work anymore.
Next year's local government elections will put this to the test.