Tags: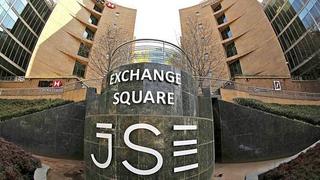 South Africa's budget deficit for this year is R370 billion.
(That's the difference between the money government receives in taxes and the amount government spends by borrowing.)
This triggered a thought as to what we could have spent that money on as a nation, and as I started by taking a look at companies listed on the Johannesburg Stock Exchange.
The useful thing about  listed companies is that it's very easy to get a universally accepted sense of what they are worth. It's called Market Capitalisation, or just Market Cap for short. Take the number of shares a company has issued, multiply it by the price of one share, and boom.
So here are the top 50 companies in South Africa, courtesy of Sharenet:
Name
Full Name
Market Capital
1
PROSUS
PROSUS N.V
1,801,739,145,630
2
BATS
BRITISH AM. TOBACCO PLC
1,526,825,899,496
3
ABINBEV
Anheuser-Busch InBev SA NV
1,476,456,362,767
4
NASPERSN
NASPERS LIMITED
1,080,132,935,700
5
BILLITON
BHP GROUP PLC
596,744,765,241
6
GLENCORE
GLENCORE XSTRATA PLC
558,651,462,527
7
RICHEMONT
COMPAGNIE FIN RICHEMONT
543,454,200,000
8
ANGLO
ANGLO AMERICAN PLC
510,937,425,618
9
FIRSTRAND
Firstrand Limited
315,365,415,416
10
ANGLOPLAT
ANGLO AMERICAN PLATINUM CORPORATION LIMITED
301,401,869,431
11
STANBANK
STANDARD BANK GROUP LIMITED
246,940,917,688
12
VODACOM
VODACOM GROUP LIMITED
212,941,976,826
13
SANLAM
Sanlam Limited
158,222,184,933
14
CAPITEC
CAPITEC
157,716,371,993
15
MONDIPLCP
MONDI PLC PRE
156,037,562,740
16
MTN
MTN GROUP LIMITED
146,162,805,128
17
ANGGOLD
ANGLOGOLD ASHANTI LIMITED
132,184,054,369
18
OLDMUTUAL
OLD MUTUAL PLC
124,638,459,519
19
SIBANYE
SIBANYE GOLD LIMITED
118,362,396,741
20
SASOL
SASOL LIMITED
116,595,053,673
21
ABSAG
ABSA GROUP LIMITED
114,454,819,171
22
SOUTH32
South32 Limited
112,272,373,920
23
IMPLATS
IMPALA PLATINUM HOLDINGS LIMITED
105,927,956,867
24
RMBH
RMB HOLDINGS LIMITED
102,164,961,886
25
BIDCORP
BID Corporation Ltd
99,450,702,900
26
KUMBAIO
Kumba Iron Ore Ltd 
97,688,675,914
27
SIBANYE-S
SIBANYE STILLWATER LTD
92,849,592,240
28
GFIELDS
GOLD FIELDS LIMITED
92,573,352,686
29
REMGRO
REMGRO LIMITED
86,839,218,678
30
NEDCOR
NEDBANK GROUP LTD
85,935,585,839
31
OMUTUAL
OLD MUTUAL LIMITED
78,020,733,963
32
SHOPRIT
SHOPRITE HOLDINGS LIMITED
73,456,068,718
33
NEPIROCK
NEPI ROCKCASTLE PLC
72,773,394,397
34
DISCOVERY
DISCOVERY HOLDINGS LIMITED
67,553,795,328
35
CLICKS
CLICKS GROUP LTD
65,278,260,151
36
BIDVEST
THE BIDVEST GROUP LIMITED
63,580,261,550
37
REINET
REINET INVESTMENTS SCA
62,997,082,861
38
NORTHAM
NORTHAM PLATINUM LIMITED
60,077,715,834
39
QUILTER
QUILTER PLC
56,668,060,209
40
GROWPNT
GROWTHPOINT PROPERTIES LIMITED
55,734,833,284
41
PEPKOR
PEPKOR HOLDINGS LIMITED
55,108,043,919
42
INVPLC
INVESTEC PLC
54,238,757,594
43
MEDCLIN
Mediclinic Int plc
52,690,815,100
44
ASPEN
Aspen Pharmacare Hldgs
49,661,927,660
45
PSG
PSG GROUP LIMITED
45,808,131,646
46
MCGROUP
MULTICHOICE GROUP LTD
42,574,144,750
47
EXXARO
EXXARO RESOURCES LIMITED
42,359,680,579
48
MRPRICE
MR PRICE GROUP LIMITED
39,996,315,121
49
RMIH
RAND MERCH INS HLDGS LTD
39,336,823,533
50
WOOLIES
WOOLWORTHS HOLDINGS LIMITED
38,848,170,658
Let's look at some of our favourite retailers: Woolies market cap comes in at a modest R38,85 billion; Mr Price comes in at R39,99 billion;  Pepkor at R55,10 billion; Clicks at R65,27 billion; Shoprite at R73,45 billion. Let's throw in Growthpoint Properties at R55,73 billion (because they are landlords of a lot of those retail outlets) and let's add Multichoice at R42,57 billion (because we need entertainment).
That gives us a nice total of R370 billion.
Yes, my fellow South Africans: with our overspend of R370 billion this year, we could have bought out Woolies, Mr Price, Pepkor, Clicks, Shoprite/Checkers, Growthpoint Properties, and Multichoice.
What is our government spending that money on? Yes, salaries for public servants.