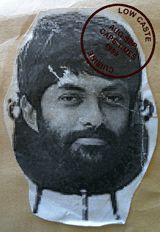 Laissez les bons temps rouler! Let the good times roll! Mrs Jones, I've got to tell you this tale, and it will go down well at your next dinner party.
About 47 years after Jan van Riebeeck pitched up here on the shores of the Mother City, brothers Pierre le Moyne and Jean-Baptist le Moyne de Bienville zipped up the Mississippi from the Gulf of Mexico.
On the way up, they noticed the entry to a lake where a nubile nomad bathed and bedecked herself. The image so moved Bienville, given the French fondness for bathing, that he returned there almost two decades later to found the city of Nouvelle Orléans.
Not long after, in 1762, the French found themselves at war with the English (rugby had not been invented) and running out of cash. So, they gave away the land west of the Mississippi, including New Orleans, to the Spanish. Unfortunately, the deal was concluded in secret.
(Chicken Run people, pay close attention here. You may need this next bit to impress immigration officials.)
Meanwhile, way north in what was then French Canada, the Brits moved in to the territory of Acadia. The native Acadians were illiterate peasant stock farmers who refused to pledge allegiance to the Brits. So the Brits kicked them out and called the territory Nova Scotia.
The Acadians shouting slogans like "Vive la France" or "La Plume de Ma Tante" headed south to what they thought was French territory in New Orleans only to discover that they were now Spanish subjects. They promptly refused to pledge allegiance to King Charles of Spain as well.
The Spanish wanted to expel the Acadians as well, but Spaniards are neither mad dogs nor Englishmen. So looking up at the noonday sun, they said: "Mañana es un nuevo día" and instead of kicking the Acadians out of the country, they just kicked them out of town into the bayous while they went back to their siesta.
With no one asking them to pledge allegiance to anyone else, the Acadians went back to their livestock farming. The Spanish were too lazy to say "Acadian" and so referred to them as "'Cadian" which eventually became "Cajun".
(Actually I made up the story about the nubile nomad, but I digress…)
Cajun food — mmmmm, I could spend weeks on the topic. Instead, let me tell you about their blackened catfish. This is deliberately burned food, but is worth it. You need to cook it outdoors over gas because it generates more smoke than a Muta Baruka concert and requires extremely high heat. Use a cast iron skillet or haul out the skottel as a last resort.
Freshwater catfish is difficult to find here, but filleted kingklip is an admirable substitute. Get thin fillets from the tail end — no more than two centimetres thick. Your fish counter person will normally be glad to do this since most people want the thicker front end of the fish.
For the dry spices, you will need a tablespoon each of paprika and salt; a teaspoon each of onion powder, garlic powder, cayenne pepper, white pepper, and black pepper; and a half teaspoon each of thyme and oregano.
Onion powder is damned difficult to find. You can substitute onion salt instead (use two tablespoons and don't forget to leave out the plain salt). You can also pulverise dried onion flakes in a coffee grinder which has a nicer taste because onion salt has things other than onion and salt. And you will probably find that the garlic powder is labelled "crushed garlic". Whatever…
Stick these into a screwtop jar and shake well. Turn out into a bowl wide enough to dunk each of the fillets in turn.
Meanwhile, melt a quarter kilo of unsalted butter in another bowl wide enough to dunk each of the fillets in turn. You are now ready to roll. Fire up that skillet or skottel and turn up the heat as high as it will go. Holding each fillet in turn by the corner, dunk first into melted butter, then into the spice mix, then onto the skillet. Step back from the smoke.
Watch closely! This will overcook very easily! When little white streaks begin to appear on the top surface through the spice covering, drizzle a tablespoon of the melted butter over the top and turn over. Drizzle another tablespoon of butter over the cooked side. After two minutes, it should be done.
Serve with lemon butter sauce (squeeze a lemon into the leftover melted butter) and wild rice.
When next you meet someone from Nova Scotia, tell them what they threw out...