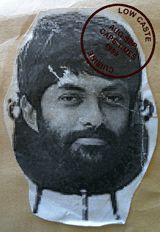 Friday, 24 September 1999
So you've got a last minute guest for dinner and discover that your fridge is somewhat bare.
You fling yourself into the car, hit the local family supermarket, end up dashing up to the meat counter and the most attractive thing left on the shelf is a pack of thin steaks. They're labelled "breakfast steaks" and that's a warning to you that you serve them for dinner at your peril because they're as tough as nails.
At this point, most reasonable people would either cancel dinner or call Mr Delivery. But you are a sensitive competent person of the nineties. So instead of panicking, you stand there undressing the person in the next aisle with your eyes. But I digress…
Pick up those steaks; dash over to the vegetables and grab yourself a pack of button mushrooms; then head home.
Let's start with those mushrooms. Slice them lengthwise and do the same with half a small onion. Saute a clove of garlic in some olive oil until brown. Toss in the mushrooms and onion and saute for about 4 minutes. Add a tablespoon of flour and as much butter, a dash of dry white plonk, a couple of twists of the black pepper grinder, and a pinch of salt. A couple of minutes later and your perfect mushroom sauce is ready.
At this point, stop and taste your creation. Deliciously simple and simply delicious, innit? Now put that into a blender with the steaks…
Just kidding about the blender. To prep the steaks, score them diagonally so that the surface is festooned with diamond patterns. Pat them dry with paper towel. Steam sauté the steaks in a little olive oil. (No Mrs Jones, steam sautéeing does not mean put them in a steamer. It means frying them on medium high heat for about two minutes per side with the lid on.)
When the four minutes are up, toss in a quarter cup of brandy and flambé. When the flames die down, pour the mushrooms and sauce over the steaks.
Serve by candlelight from the frying pan with warm crusty bread and red wine.