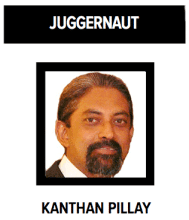 On 22 July 2019, US President Donald Trump held a press briefing at the White House with Pakistan Prime Minister Imran Khan, following their bilateral meeting. Trump then said Indian Prime Minister Narendra Modi asked him to mediate on the 70 year Kashmir dispute with Pakistan.
Trump: "He actually said, 'Would you like to be a mediator or arbitrator?' I said, 'Where?' He said, 'Kashmir.' Because this has been going on for many, many years."
The response from New Delhi was swift.  "We have seen (Trump's) remarks to the press that he is ready to mediate, if requested by India & Pakistan, on Kashmir issue. No such request has been made by (Prime Minister Modi) to US President," India's foreign ministry spokesperson Raveesh Kumar posted on Twitter.
Two weeks later on the night of Sunday, 4 August, Indian Kashmir went dark. Mobile and landline and Internet services were shut down.
Hours later on Monday, India's Home Minister Amit Shah announced in the upper house of parliament that the Modi government has repealed Article 370 of the Constitution which grants special status to Jammu & Kashmir. Shah said the state would be split into two territories under control of the national government in New Delhi.
To understand the roots of this conflict, one has to go back to the United Kingdom of 18 July 1947 when King George VI signed into law the Indian Independence Act "to make provision for the setting up in India of two independent Dominions… to be known respectively as India and Pakistan."
Pakistan comprised two chunks, west and east, separated by India. Two Indian states, Punjab and Bengal, were split in half. East Bengal and West Punjab were incorporated into East and West Pakistan respectively.
At the northernmost part of India was Kashmir. Both India and Pakistan laid claim to the territory.
Burton Stein says in his History of India: "Kashmir … had been created rather off-handedly by the British after the first defeat of the Sikhs in 1846, as a reward to a former official who had sided with the British. The Himalayan kingdom was connected to India through a district of the Punjab, but its population was 77 per cent Muslim and it shared a boundary with Pakistan. Hence, it was anticipated that the maharaja would accede to Pakistan when the British paramountcy ended on 14–15 August.
"When he hesitated to do this, Pakistan launched a guerrilla onslaught meant to frighten its ruler into submission. Instead the Maharaja appealed to Mountbatten for assistance, and the governor-general agreed on the condition that the ruler accede to India. Indian soldiers entered Kashmir and drove the Pakistani-sponsored irregulars from all but a small section of the state."
And that, in a nutshell, has been the status of Kashmir for the past 70+ years. The Pakistan portion comprises two provinces of Gilgit-Baltistan and Azad Kashmir. The Indian portion comprises Jammu & Kashmir. Because the entire area is disputed territory, dividing the two is a "line of control" rather than an international border.
But India's constitution had allocated special status to J&K setting it apart from the rest of the country.
People born in J&K had dual citizenship – of the territory and of India. J&K had its own flag. Only citizens of J&K were allowed to own property. If a woman from J&K married a non-citizen of J&K, she would lose her citizenship. India's free speech "Right To Information" law and "Right To Education" law did not apply in J&K.
Grassroot informal governing structures or village councils known as "panchayats" had no status in J&K.
The Modi government has now changed that. J&K is no longer a State – it is now a Union Territory. There is no longer dual citizenship. All Indians may now purchase property in J&K. Women no longer lose citizenship by marrying non-Kashmir citizens.
India's ruling party believes this will usher in an era of prosperity for the region as investors will now flock in from the rest of the country, acquiring property and establishing businesses.
Immediately though, J&K is on lockdown without telecommunications. There are 500 000 Indian security forces based in the region. Some 10 000 more troops have been deployed over the past week and a further 25 000 on the way.
Pakistan has called for a UN Security Council meeting, but the US government has said it is treating this as an "internal matter" for India. Russia and China are unlikely to jeopardize their new alliance with India over this matter.
Is this is a definitive conclusion to a conflict that has lasted 70 years? To a large extent, yes. But I expect terror attacks by Kashmiri separatists in other parts of India in the months and years ahead.