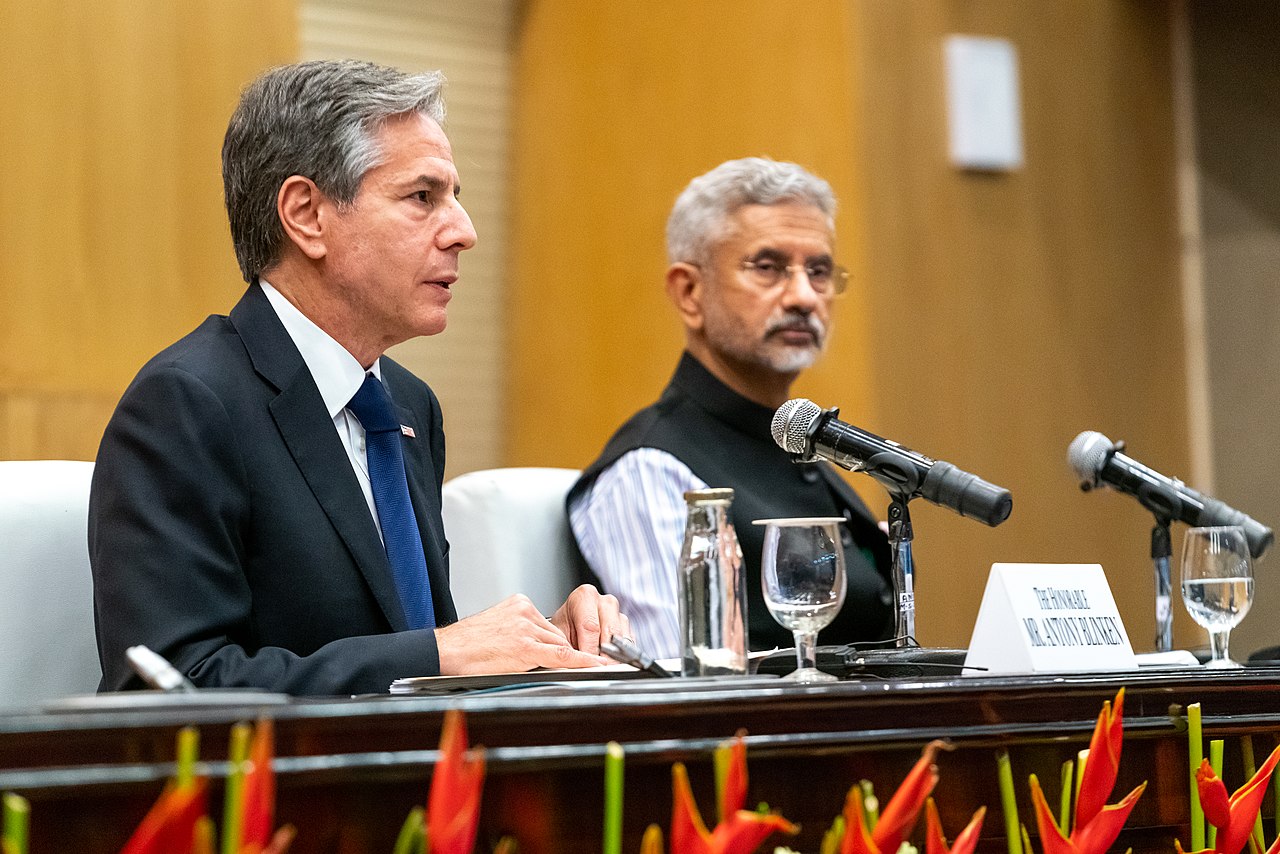 US Secretary of State Antony Blinken and India Minister of External Affairs Subrahmanyam Jaishankar / US State Department
When I was a kid, someone told me that "a diplomat is a person who can tell you to go to hell in such a tactful way in such a way that that you'll look forward with pleasure to making the trip."
I thought of this earlier today watching yesterday's press conference with US Secretary of State Antony Blinken and India's Minister of External Affairs Subrahmanyam Jaishankar.
Opening question from Al Jazeera reporter Rosiland Jordan:
Keeping in mind that all four of you have talked about the deep friendship and alliance between the US and India, I have several questions:

First, for Secretary Blinken, isn't it problematic that after 48 days of war that India has yet to condemn Russia's invasion? What more can the US do to persuade India to make what some would argue is a symbolic step but still a critical one?

And there are a number of reports suggesting that Moscow and Delhi are trying to work out some sort of currency exchange for future energy purchases… Did you tell secretary Jaishankar that these could risk violations of not just current sanctions but also risk violating CAATSA?
Jaishankar's response:
As Secretary Blinken has pointed out, we have made a number of statements which outline our position — in the UN, in our parliament, and in other forums — and briefly what those positions state is that we are against the conflict, we are for dialogue and diplomacy, we are for urgent cessation of violence, and we are prepared to contribute in whatever way to these objectives.

I noticed you refer to oil purchases. If you are looking at energy purchases from Russia, I would suggest that your attention should be focused on Europe which probably… We do buy some energy, which is necessary for our energy security, but I suspect looking at the figures… probably our total purchases for the month would be less than what Europe does in an afternoon. So, you might want to think about it
It's been a while since I had a favourite diplomat. Pik Botha once had that honour. I believe Jaishankar is now the current champion.